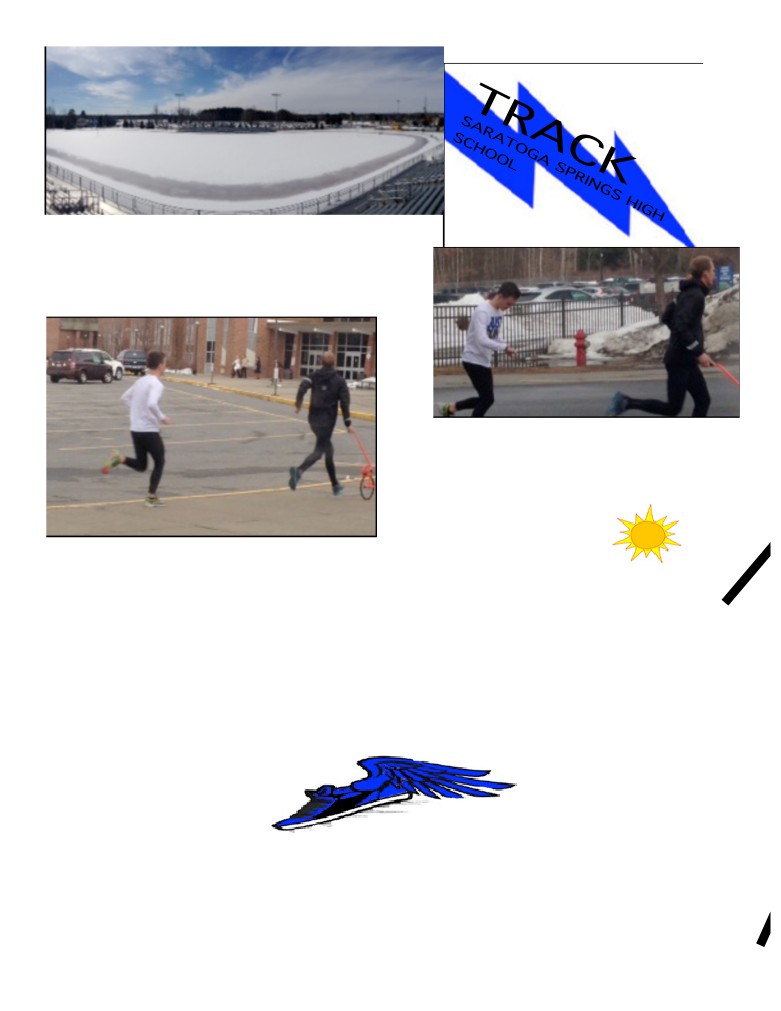 The Saratoga Springs High School track team has an
amazing and successful history and from the point of
view of Coach Chris Conley, this streak is going to
Even with the gloomy weather keeping the
team from practicing outdoors, the future is
still looking bright. When asked to give one
word describing the team, Coach Conley
"We have a lot of young talent," Coach Conley said. For example, sophomore Aiden Tooker is
ranked tenth nationally in the two-mile run. Another sophomore, Rob Haughton, is an extremely
talented runner, this time in the four hundred meter. The team, of one hundred and ten boys and
one hundred and sixty girls, for a total of two hundred and seventy students from grades seven to
twelve, hopes to continue their good showing from the winter into the spring. The Penn Relays is
the biggest meet for the team, taking place at the end of April. The team trains hard for these
events, too. "Other sports' punishments are what we do everyday," Coach Conley said. A typical
practice might range anywhere from an hour and a half to three hours. These always start with a
warm up and can consist of weight rooms and a lot of running for the distance members. Practices
are split into four groups, with the distance runners, short distance sprinters, long distance
sprinters, and throws all doing their own separate specific practices. These group practices are split
into even smaller groups, so everyone gets attention and no one is left behind, Coach Conley
When discussing section 2's crème de la crop in running, Jay Navin '14 is among the top of the
conversation. The Saratoga Springs senior has been invested in the program for the last 5 years,
bringing in a wealth of glorious accolades. "I've won cross country state championship, nine section 2
championships, as well as three top five national championship finishes in various events", Navin said.
As his high school career has unfolded, Navin's utter importance and value of the team has risen.
"When I was younger, I would help out to score points on a relay, as compared to now when I am relied
on to score a bulk of the points in bigger meets." However, when Navin's high school running career
ends up in this final season, he will have left his mark not only in the hearts of Saratogians, but in the
eyes of all of the section.