December 12, 2013 by Justin Penman Photos by TJ Marron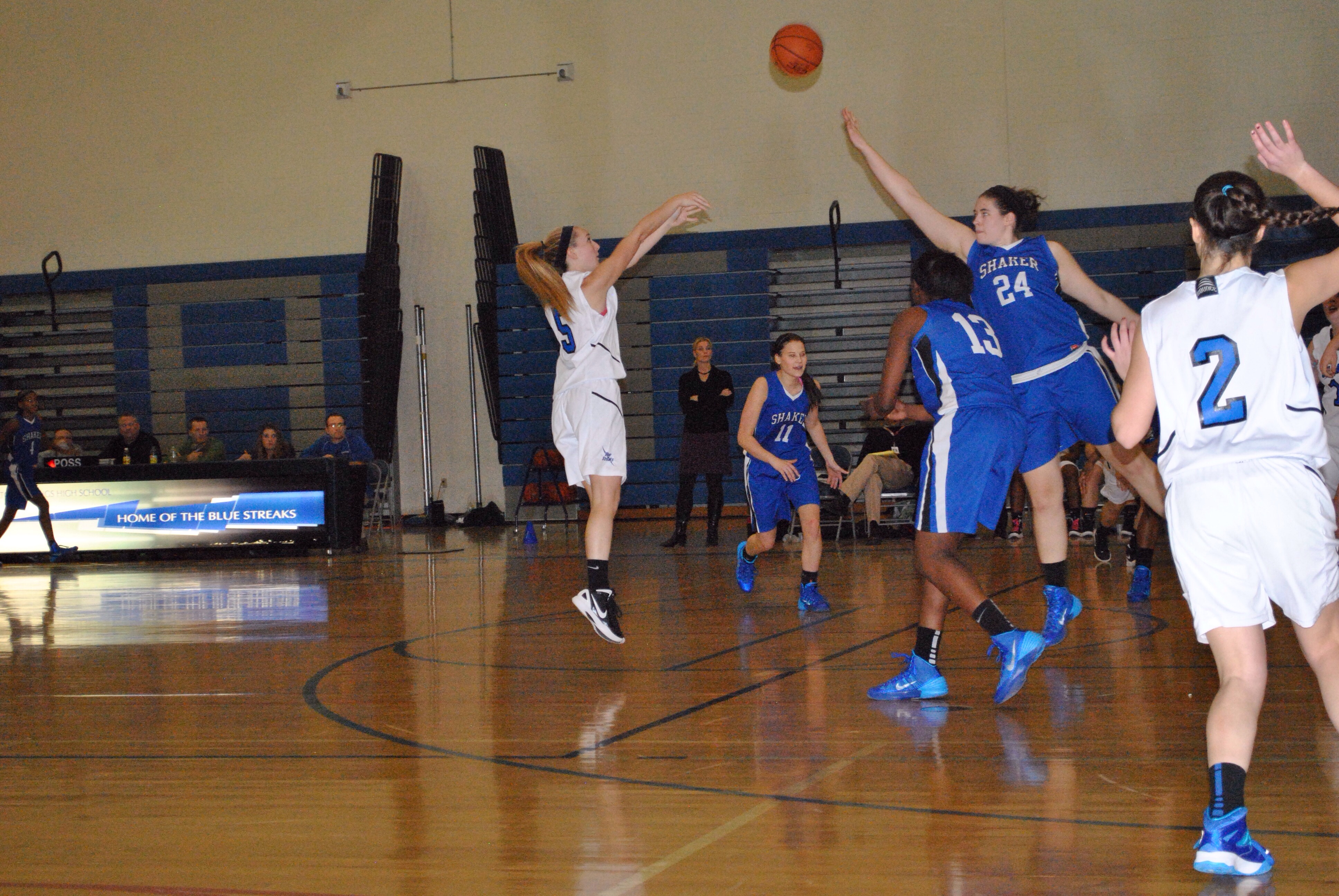 The Saratoga girls struggled throughout the last three quarters of Tuesday's game against Shaker Bison as they were defeated 62-35. The girls had a hard time on the foul line and holding on to the ball through out the game.
The new coach for the varsity team, Robin Chudy, spoke about the her opinion of how it went saying, "Well I thought we played in the first quarter pretty well. We started with our press and they did as well. Plus, one of our better players, Ann Mahoney, got into foul trouble early on and messed with our momentum a little bit. Toward the end of the second quarter we had way too many turnovers and then our foul shooting was bad as we shot 10-22."
From the crowd's perspective it seemed as though the Bison took control over the game once they went on a 9-0 run at the end of the first quarter. After that, the Saratoga girls continued committing more and more turnovers. Most of their turnovers came from the inbound pass versus Shaker's full court press. Throughout the game it seemed like the passing was very spotty for Saratoga. They distributed the ball well at certain points of the game and at other times they were absolutely terrible.
With all of the negativity there seemed to be some glimmer of hope looking forward. Maddie Klotz says, "I think we came into the first quarter well. We went into the game with a lot of intensity. I actually we shut down the post pretty well today."
The positives to take out of the game was the fact that they could move well on the fast break. They also had a lot of good drives to the basket. The bigs on the team did a great job of getting to the basket. Ann Mahoney, Madison Stanley, and Maddie Klotz both were very effective against Shaker's bigs who are renowned for their size.
As an overview on the game Madison Stanley says, "We lost the game solely on turnovers. We're a better team than we showed. As long as we play our game, not theirs, and not let them into our heads, we should be good."